MÁY CHỦ SERVER DELL POWEREDGE R420 E5-2420v2 80W 2.2GHz 15MB
RACK: 1U
CPU: Intel® Xeon® E5
RAM: 8GB - 32GB
Số lượng:
Form factor
Rack 1U
Processor std/max
Intel Xeon E5-2420 v2 2.2GHz, 15M Cache, 7.2GT/s QPI, No Turbo, No HT, 6C/6T (80W) Max Mem 1600MHz (1/2)
Memory std/max
02 x 8GB RDIMM, 1600MT/s, Dual Rank, x8 Data Width (1/12), (Max 384GB)
Internal Storage
02 x 300GB 10K RPM SAS 6Gbps 2.5in Hot-plug Hard Drive 13G
with Bays upto 08 HDD 2.5" SATA/SAS (Max 16TB)
Bays HDD
Up to four 3.5" drives or
Up to eight 2.5" drives
Raid Controller
PERC H310 Mini Integrated RAID Controller
Ethernet
Broadcom 5720 Dual ports 1Gb Network Daughter Card
Bus slots
7 PCIe slots:
Pcle 3.0 plus đeicated PERC slot
Graphic
Matrox G200eW w/16MB memory
Optical Drive
DVD+/-RW ROM, SATA, Internal
Remote Management
iDRAC7 Enterprise, integrated Dell Remote Access Controller, Enterprise
Power Supply
Dual, Hot-plug, Redundant Power Supply (1+1), 550W (2/2)
Keyboard & Mouse
None standard
CO
Malaysia
Warranty
3 Years ProSupport

Feature-packed density
Tailor specific configurations to your applications and user requirements with the cost-effective, next generation
PowerEdge™ R420
.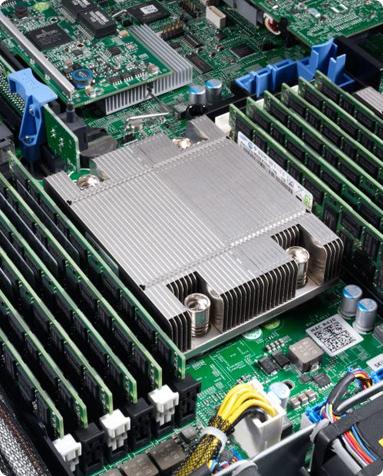 High-performance computing
Address mainstream applications with the latest Intel® Xeon® processor E5-2400 and E5-2400 v2 product families — designed to be a foundation for flexible and efficient data centers that scale readily to meet growing needs, The high-density design of the R420 pairs one- or two-socket configurations with up to 12 dual in-line memory modules (DIMMs) to support both consolidated and virtualized environments.
Scalable I/O features
Support both memory-intensive and compute-intensive applications and databases with flexible I/O bandwidth that features PCI Express (PCIe) 3.0-enabled expansion slots.
Versatile storage options
Configure your storage options to suit your needs. The
PowerEdge™ R420
helps enable you to target your requirements with up to eight drives.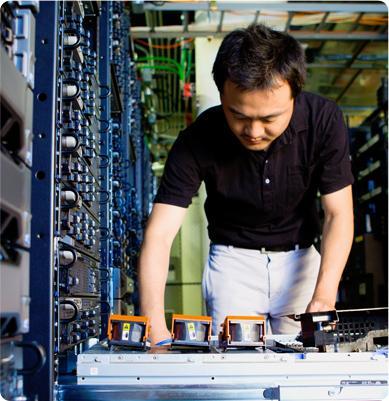 Right-sized computing
Put the
PowerEdge™ R420
to work for you where opportunities abound but space is limited.
Intelligent systems management
Simplify deploying, updating, monitoring and maintaining your
PowerEdge™ servers
with the
Dell™
OpenManage™ portfolio.
Outstanding server reliability
Take advantage of
PowerEdge™
RAS features that help ensure fast, highly available service from your
R420 server
.
The new generation PowerEdge experience
Make IT the engine for your business success. The newest generation of PowerEdge family is engineered with the right combination of features and performance scalability to handle tough workloads for both large and small data center environments.
Improve operational efficiency with enhanced systems management
Streamline operations and help boost productivity to get the most out of every dollar spent. Manage your
Dell PowerEdge servers
in complex IT environments by automating the most essential server lifecycle management tasks: deploy, update, monitor and maintain.
Global Services and Support
Dell Services
can help reduce IT complexity, lower costs and eliminate inefficiencies by making IT and business solutions work harder for you. The
Dell Services
team takes a holistic view of your needs and designs solutions for your environment and business objectives while using established delivery methods, local talent and in-depth domain knowledge to help you lower your total cost of ownership.
"Thế Giới Số - Nhà cung cấp dịch vụ HOSTING, VPS, CLOUD, SERVER, EMAIL chất lượng cao tại Việt Nam"